EDIT MAIN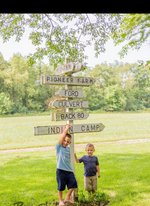 Welcome !
Hello everyone and welcome to my bio page and Union Township!
A little about me...
I have 2 beautiful boys - Chase and Jake- ages 5 and 3! Life is full of excitement and not to mention pretty busy with our family of 4!
I was a middle school teacher for 10 years in the Hammond School Corp, Lake Central, and now Union Township for a year teaching Freshman and Seniors! I headed back to good ole' Purdue University to obtain my Masters in School Counseling!
I am EXTATIC to be Union Township Middle School's Counselor. The families, students, and staff are all awesome and so supportive! My goal is to help students with any emotional, educational, or social needs they may have. Students have direct access to Google forms to make an appointment to see me. Please feel free to contact me at any time to share any happenings I should be aware of to help our students be as successful as possible! GO BEARCATS!!