EDIT MAIN
Union Township School Corporation
Resources - Excellence - Academics - Diversity - Success
At the Library!
The mission of the Union Township School Corporation Library Media Centers is to support the curriculum of the school, to encourage, promote and assist members of the school community to be effective and discriminating users of ideas and information, to empower students to become lifelong users of libraries and to foster the love of reading.
Useful Resources:
Surpass: WHS Online Catalog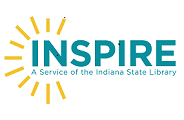 INSPIRE: A free virtual library for all Hoosiers
Opposing Viewpoints in Contextis an engaging online experience for those seeking contextual information and opinions on hundreds of today's hottest social issues. Drawing on the acclaimed Greenhaven Press series, the solution features continuously updated viewpoints, topic overviews, full-text magazines, academic journals, news articles, primary source documents, statistics, images, videos, audio files and links to vetted websites organized into a user-friendly portal experience.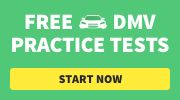 Free DMV Practice Tests. WHS Library has partnered with Driving-Tests.org to offer free car, motorcycle, commercial vehicle practice tests, and driving manuals based on Indiana's Department of Motor Vehicles materials. Users are able to hear selections read aloud, magnify text, and translate pages into other languages on the practice tests.
https://www.juniorlibraryguild.com/at-home.Free access to Junior Library Guild's Digital online reading platform. Usernames & passwords are not needed when using a computer, but are needed when accessing JLG Digital via the app. Select the level of ebooks or audio books you want to read (high school), and see the available choices.
Teaching Books - Union Township School Corporation subscribes to TeachingBooks, an online literacy service. Enjoy the connections below to favorite books and authors.